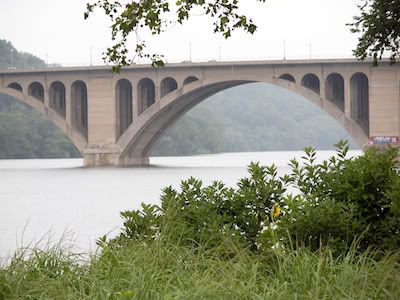 Last week when I died
Someone turned the waves
Into wheatfields
And the song of the water
Was in my hands

The night too slow to sing to.

--Terri Wilson
I'm packing my stuff, getting ready to move out of the house on Tennessee Avenue, where I've lived longer than anywhere else in my life except for the house in which I grew up. I've shared this space with my two wonderful housemates more than nine years. Whoa! It has been a great situation.
But everything has a lifespan. Last winter during the blizzards it came to me that the time to live alone (first time in more than 25 years) was fast approaching.
My move is scheduled for July 15, into the sweetest little apartment you can imagine. You are all invited to come visit once I get settled (and after I find a fold out couch). When you walk through the front door, each of you will say,
"Awwwww!! How cute!"
That's just how sweet the space is.
Digging through all my stuff, sorting, tossing, recycling, is like an archeological dig. I've rediscovered so many amazing things tucked into dark corners or long buried at the bottom of some box or another. I'm dispatching a lot of this old stuff that either means nothing to me any longer, or represents terrible times in my life that I no longer need to hang on to.
The above was written by my old cohort Terri Wilson. She was the administrator in the orchestra personnel office at the San Francisco Symphony when I worked there. Terri was beautiful and almost freakishly talented. She could paint, play the piano, cook. She wrote the most amazing poetry. It still blows me away. She was odd, yes, but - who among us isn't? I found the above poem just now, written about three weeks prior to the day that, for reasons I will never understand, she overdosed on something, lay down on the beach at Half Moon Bay, and died.
Terri, I hope you are flying high somewhere or another. Damn you were good. I still think of you and love you! xx